What Is Retargeting, and How Can It Help Manufacturers?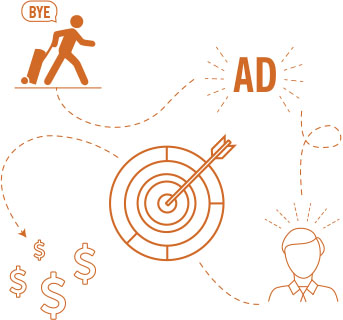 Retargeting converts users into buyers. It's an online advertising method that allows you to re-engage potential customers after they've left your website by displaying digital banner ads related to the products and capabilities they've previously shown an interest in through web searches.
For instance, you may have researched "rolled rings in Erie, PA" and, for weeks afterward, seen display ads for a forged ring manufacturer on the websites you visit, even if those sites are not related to rolled rings or Erie, PA. These customized ads encourage you to return to the website and complete your purchase, or convert from user to buyer.
How Do You Start?
Retargeting begins when an individual visits your website and learns about your products, but leaves without converting, contacting you, or requesting a quote.
When they do this, a small piece of code that has been incorporated into your website places anonymous "cookies" in their browser. This process puts your ads in front of your potential customers as they continue visiting other websites and works to keep your brand in front of them over time until they may be ready to buy.
There are a few different retargeting strategies to choose from, and a few things you should keep in mind when building out your integrated campaign.
Pixel Based Retargeting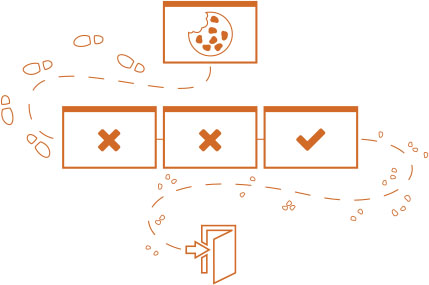 Pixel based retargeting allows you to serve ads to any anonymous site visitor. A pixel can be placed on the entirety of the website or on specific landing pages. As soon as a visitor lands on the page, the pixel releases a cookie that keeps tabs on what pages they're interested in. It stays with them as they visit other websites and enables the retargeting platform to serve them ads that are specific to the product or service they were interested in initially. This can be effective in manufacturing industries, especially if your products are available for purchase online.
List Based Retargeting

Another strategy your company may choose to incorporate is list-based retargeting. This process works only after you've collected contact information from your customers. You then upload this information to a retargeting campaign, and your ads will be served to users with the same email address you provided. List based retargeting can be very specific and customizable because ads can be tailored to each customer's level of interest in your products.
How Is Retargeting Effective for Industrial Companies?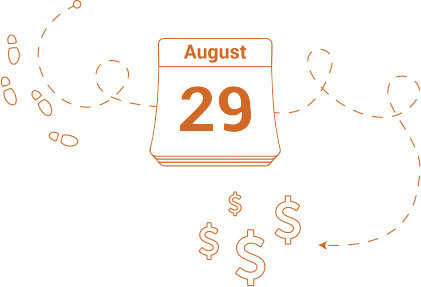 Retargeting is effective because it focuses your ads on users that are already familiar with your product and have recently demonstrated an interest. It keeps your brand top of mind and brings users back to your website to complete their initial purchase. Every time the user is served your customized ad, your brand gains traction.
Industrial and manufacturing industries may especially benefit from this advertising method. Members of your audience tend to make up more of a niche market and sales cycles are usually longer than other industries, requiring more touchpoints over time. Retargeting ensures that qualified users are continually served your ads over time and increases the likelihood that they complete a purchase, or take the first steps to do so.
Why Should You Consider Retargeting?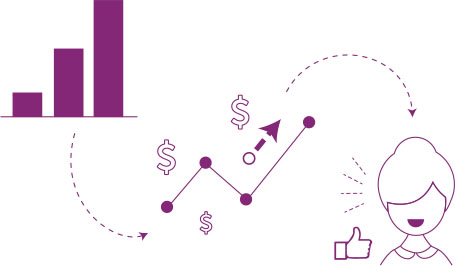 If you are looking for ways to drive more web traffic, increase conversions, or promote your brand, retargeting can be an effective method to do so. It ensures that your advertising spend is reaching a more qualified audience and provides a second chance at a first impression for your brand. Your ads may promote a feature or benefit of your product that the user may not have discovered in their initial visit, which can help to propel them further down the sales funnel.
The concept of retargeting can seem daunting at first, but its benefits are substantial. When used correctly, it can effectively enhance your existing channels, seamlessly fit into your marketing strategy, and drive more conversions than traditional marketing methods.