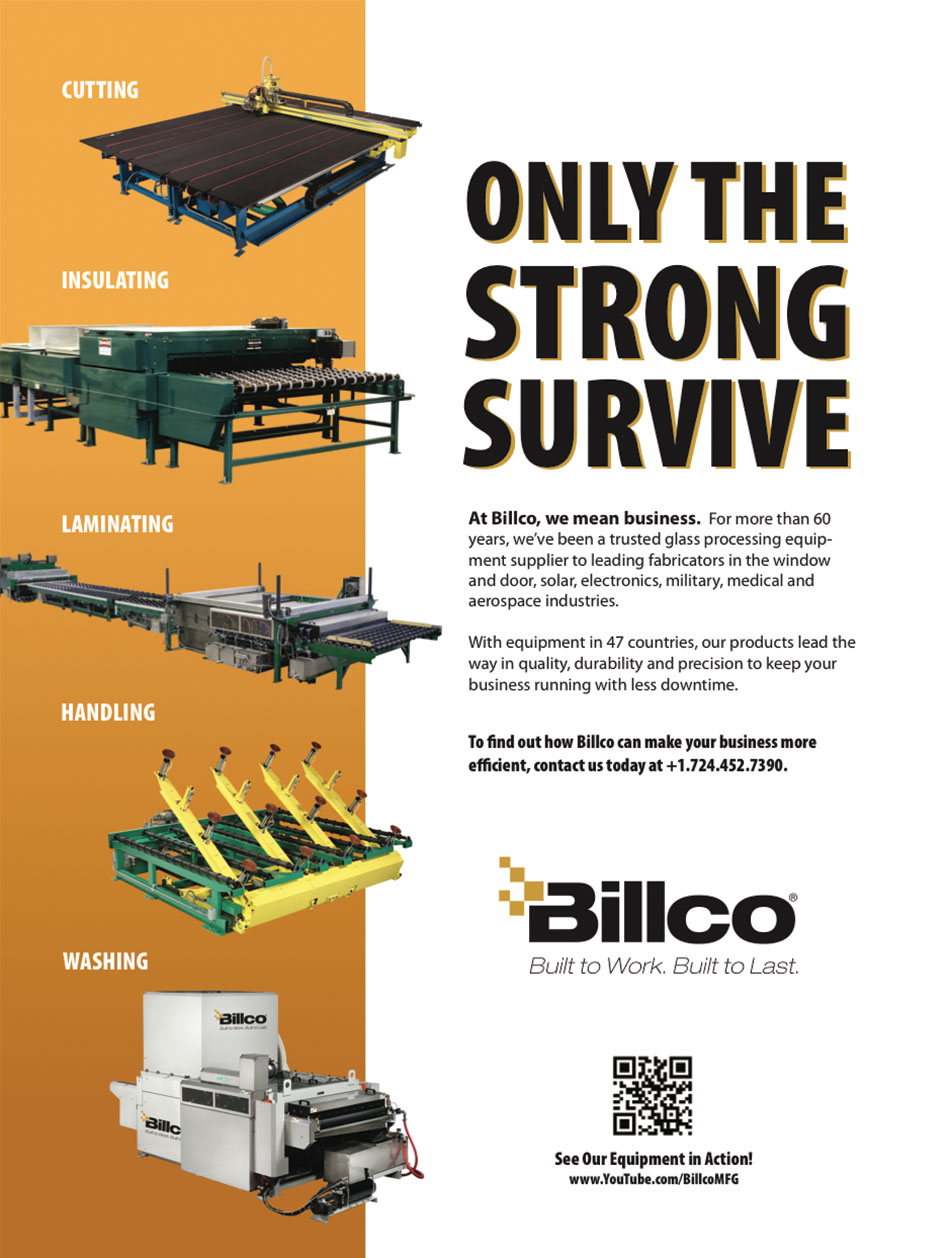 Project Information
Billco Manufacturing designs and manufactures high-quality glass processing equipment for the flat glass, window and door, and photovoltaic industries.
Several key members of Billco's sales team attended a series of trade shows in 2013 and quickly realized that the target audience in their market had no idea who they were. In recent years the US market was bombarded by a series of oversees manufacturers of extremely similar, but lower quality, products for roughly 1/3rd the price. Although they are the gold standard in the glass processing industry, the impact of the competition and their low brand awareness produced a huge need for Billco.
Fh group planned to help Billco reintroduce themselves to their market with a campaign highlighting the strengths of Billco and demystifying the problems associated with their lower quality competition. The ad campaign presented why Billco was a better, high quality solution compared to their competition. It focused on several pieces of equipment sold by Billco and used key messaging tags to help target the message to the appropriate audience. Billco's campaign ran for a year as a print piece in the most important publications for their industry.